Ronan McCarthy continued his extraordinary rich vein of form by claiming his first professional ranking title with Ultimate Pool at the inaugural Players Championship last weekend.
The legendary Northern Irishman was a late replacement for Finals Weekend after Group 5 Winner Michael Hill withdrew due to illness. After group runner-up Mark Allen was unable to attend, McCarthy was next in line and would make the most of his unexpected opportunity.
The 53-year-old has enjoyed a fairytale few weeks in the 8-ball pool world. During the recent WEPF World 8-Ball Pool Championships in Killarney, Ireland last month, McCarthy claimed both the World Masters and World Championship titles for the first time, becoming only the second player in history to achieve that unique double. "The Babe" was also part of the victorious Northern Ireland team that won the first World Team Shootout which was in front of live television cameras.
McCarthy's weekend got off to the worst possible start, though, as he lost 6-0 to France's Christophe Lambert. However, he recovered with victories over Jack Whelan and Shaun Storry to help set up a three-way 6-red shootout for qualification (with Lambert) which he and Storry managed to get through.
Returning the next day for the final four phase, McCarthy was part of a thrilling group which determined the grand finalists for the evening. He defeated Karl Boyes 6-3 but lost his next match 6-2 to Gareth Potts. Going into the final round of fixtures, all four players could still qualify, but a 4-3 victory for McCarthy over Storry put him into the showpiece title match.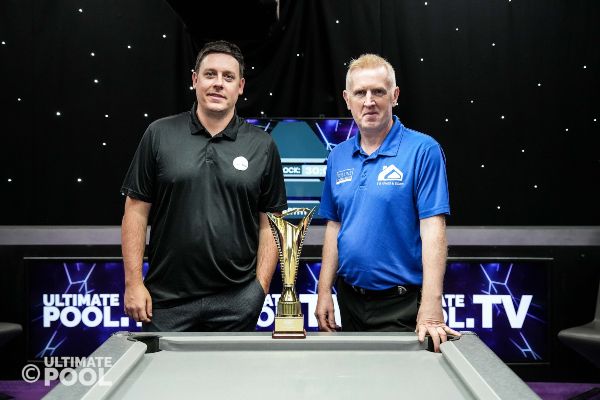 His opponent there was Group 1 winner Boyes, who had waited the longest out of all the weekend finalists to be there. On Saturday he went undefeated to top a group containing Chris Melling, Simon Fitzsimmons and Potts before defeating four-time world champion Potts again – in a game he had to win – to make it through to the final on Sunday afternoon.
An event winner on the Supreme Pool Series in 2019, "Box Office" Boyes began the set-format final well, going one ahead with a 5-2 win in set one.
The Englishman held that advantage after set two was tied 4-4 and both players took half a point, but McCarthy drew up a grandstand finish as he won set three 5-3 to square the overall scores up.
And, the ever-popular McCarthy would once again be lifting another piece of major silverware as he claimed the fourth set 5-2 to take the title.