Dom Cooney was a master of brinksmanship on more than one occasion as he qualified for the last 16 of the 2022 Vinny.co.uk Champions League in arguably the craziest night of this year's competition, so far.
Group 12 in the live televised professional ranking event promised to be very unpredictable with a quartet of players on show all with significant titles to their names. The evening didn't disappoint, and going into the final fixture just one point separated all four cueists.
Former European champion Oly Bale opened proceedings by coming from behind twice to pip recent Challenger Grand Slam champion Jez Graham, 3-2. In another exciting tie, Pro Series event winner Cooney ousted his clubmate and former world champion John Roe 4-3, taking the final two frames with little time left having initially led 2-0.
Graham returned to the arena to keep his hopes alive with a 3-2 win over Roe, therefore eliminating his opponent from the qualification picture.
Match four would be pivotal to the group's outcome. Involving the two winners from the opening round of ties, Bale crafted what appeared like an unassailable 3-0 lead with just four minutes remaining. However, Cooney – who is no stranger to producing incredible comebacks on the Ultimate Pool scene – managed to salvage a point just before time expired by chalking up the next three frames for a 3-3 draw, albeit with a bit of good fortune mixed in.
That result likely stunned Bale, who had to immediately go back on against Roe. 'The Bullet' seemed to have recovered well by stringing together three frames in a row for a 3-1 advantage, but once again he would be on the receiving end of an amazing recovery as Roe constructed two break clearances within the next three frames for a 4-3 victory. That result put Bale – who can count himself very unfortunate – out of the running.
Going into the final match of the night, Cooney was in control needing just a point against Graham, who himself could still go through with a win.
Cooney looked to be comfortable as he established a 2-0 profit, but Graham – aiming to become the first qualifier to make it through to the second phase – showed determination as he levelled up at 2-2 to create a grandstand finish.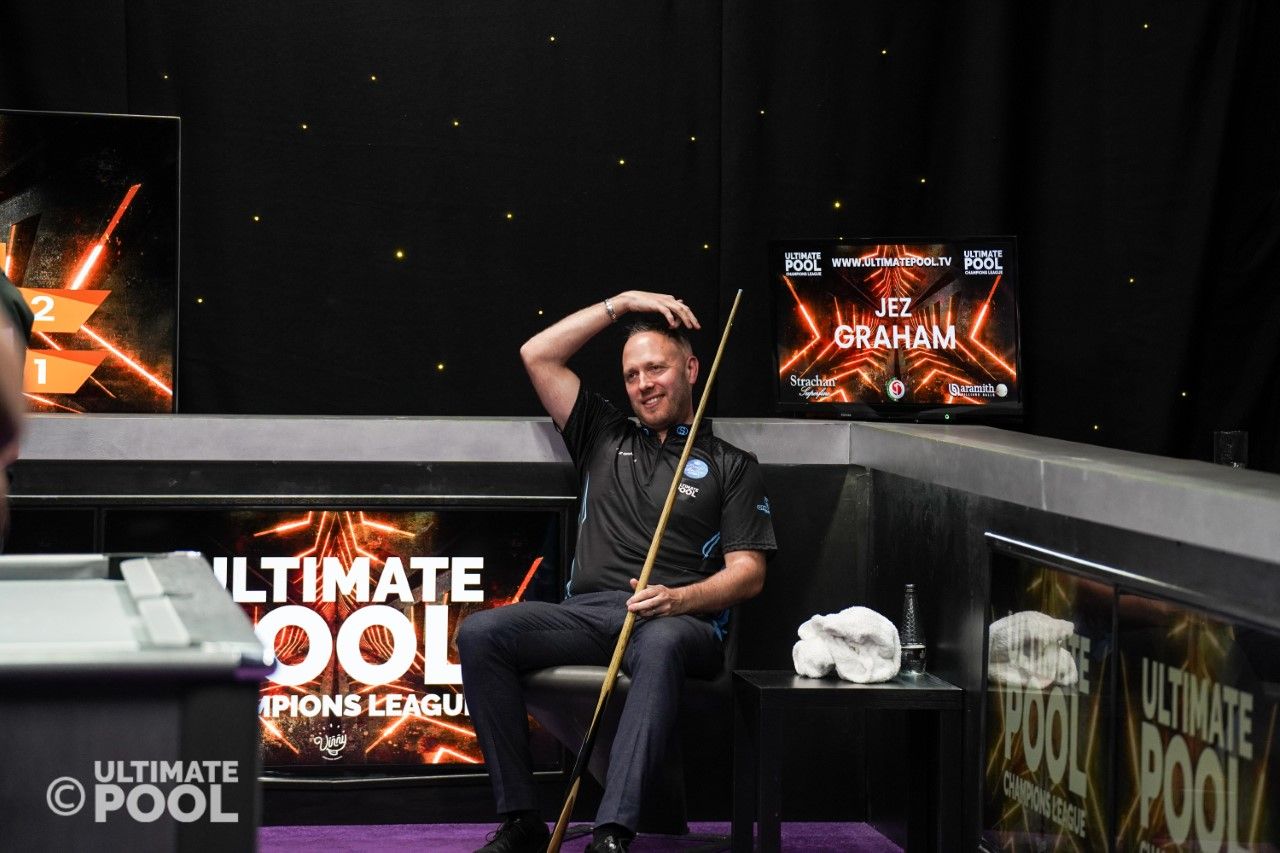 However, 'The Dominator' capitalised on a dry break from his opponent in the fifth frame with a reverse clearance before putting the icing on the cake with a golden break in the sixth to top the group undefeated with five points.
Cooney completes the third last 16 group which will be contested later this year by joining Declan Brennan, David McNamara and Christophe Lambert.
You can watch a rerun of the whole night via the FreeSports Player or Video on Demand on ultimatepool.tv